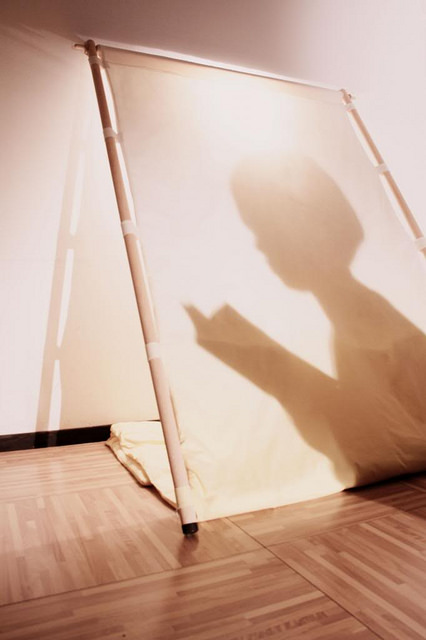 Villa Carino is an adaptative, portable piece of furniture inspired in simple, nomadic ways of living. It is a response to the redundancy and over-saturation of current times.

Recliner, tent, daybed, rug, a place for friends & lovers, or one to indulge into solitary reading. A basic wooden frame combined with the softness and comfort of textile, that leaned against a wall offers different options for enjoying and sharing the space in a simple way, reducing clutter. Villa Cariño provides a sitting area for four people, and when turned, creates a quiet private space with room for storing books, toys, and other belongings. The lamp can be hanged from the rope hammock, or placed in the inner pockets, creating diverse lighting features and ambient.
The function of the furniture becomes flexible, creating a continuos dialogue between the user and product. At the same time, it can be dismantled and transported with a carrier strap.