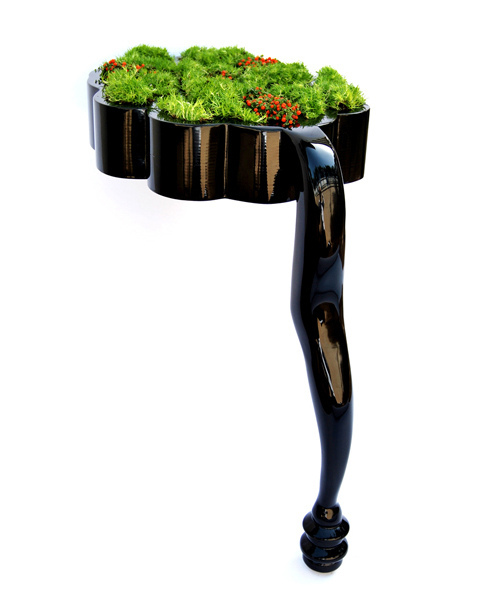 My Persian roots, which were a burden in childhood, became an asset in adulthood. The sewing machine, my fascination with Persian carpets, and my near obsession for plants and flowers are all part of the inheritance left to me by my grandmother.

My mother was raised in her flower shop which inspired my father to open the nursery where I was raised. Last November we parted with her. I felt a deep abyss that needed to be filled.
Her name was Rosa.
The concept came about during the mourning period. An entire family united to part with the matriarch of the tribe. Each of her six daughters received one of her Persian carpets, a memory of the warmth of her home. The project presents a process of framing patterns from the plant world. Flowers and plants are repetitive motives and the most prominent expressions of Persian art and culture, encapsulated by the Persian carpet.
The act of planting in the ground, the colorful fauna and flora, the gradual development within the object and its influence on the functionality of the product interact with concepts of temporality, external appearance and relevance.
The carpet, beater, and plants and flowers were inseparable parts of her life, as they are now of mine.
Photographs by Erez Nevi Pana & Claudia Rothkegel
+papipana