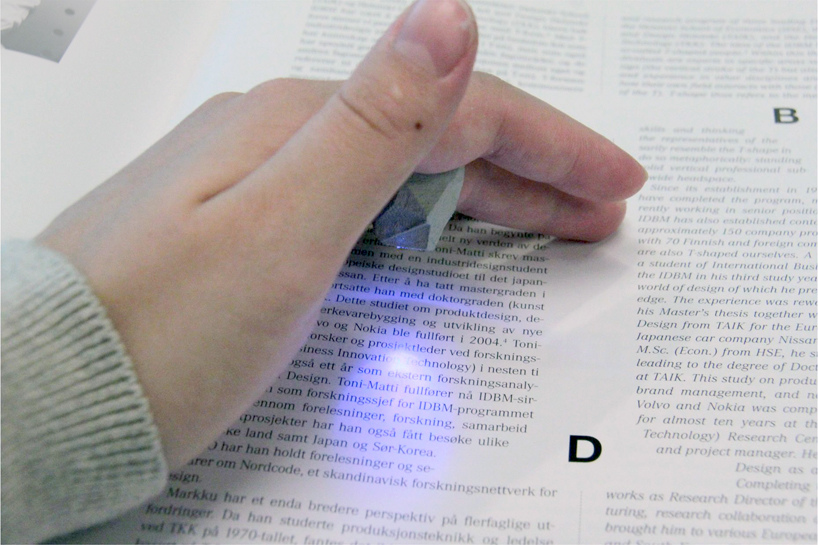 The project was inspired by architecture of Oslo Opera House. This is a flashlight which you can put to your finger. It's shape reminds piece of ice or crystal.

Sometimes when people watch opera or ballet, they couldn't understand what exactly happens with characters. In this case they should read it in the theater booklet. This is a flashlight which helps audience follow the performance plot better and to be involved more into theatrical action. It's activated when you put it to your finger. Traditionally theatre visitors use opera glasses. Today we have possibilities to improve their experience by adding another product.
This project has got an award for "The most innovative functionality" from the Oslo School of Architecture and Design. The product itself is a functional design souvenir.